Beschreibung
The Mulled Wine Copper Pot
Simple pleasures - in a unique deluxe package -the copper wrapped mulled wine pot.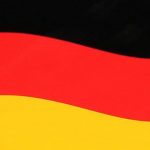 Do you love the challenge of creating that special atmosphere for your guests?
Do you relish the unique?
The copper pot is high- grade steel, wrapped in copper - the perfect combination for the updated old time Experience.
The copper pot is assembled for use in professional gastronomy bussines. All bevery contacting parts are made of stainless steel. So it is very easy to clean and hygienic.
The Copper Pot - a unique Accessory
Its Cristmas Time - crisp air, a fire place, the aroma of pine trees and the signature beverage: mulled wine served from a traditional old fashioned kettle...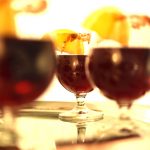 The handles of the Kettle are made of warm mahogany wood in harmony with the warmth of the shiny copper. At the front of the kettle you see a decorative thermometer. It is pre-set to the desired drinking temperature. So your guests will always feel like having a right temperatured Beverage.
The golden ribbon completes the christmas feeling.
The heat retaining lid gives you the chance to present your nice glasses as well as some decoration.
Glasses are well seen at the top of the kettle and heated.
Purchased Parts Package -Technical Datas
Purchased Parts Package
You get a Copper wrapped Kettle, a Lid with a mahogany Handle, a placing platter for glasses and a heat retaing lid.
Operation
The Copper Pot is very easy to operate. Please have look at the manual for further informations.
Data, Weight and Measures
Connection: 2,okW / 220-240V / 50/60Hz  UK-Plug
Temperature Control: stepless from 30 - 90 Degrees Celsius
Dimensions: caliber: 27cm / height: 61 cm
Weight: 5kg
Made in Germany
The Copper Pot is artisan made in Berlin.
Aus dem Einfachen das Erlebnis machen!
"Der Kupferkessel"